This week hubby is working a lot...which means I am working a lot without the benefit of adult interaction (distraction?). Today was shaping up to be a long stressful day, so I decided the best way to get through the morning was to involve the kids in a lengthy activity that would take us straight up until naptime. That activity was baking. Here we are:
It isn't a new thing for me to use baking as a way to move through stressful times. In fact, it is one of my favorite stress busters. I came to the realization today that the stress release comes from the enjoyment of baking, not necessarily in the joy of eating whatever it is that I made.
Of course, that doesn't mean that I'm above enjoying the fruits of my labor. =)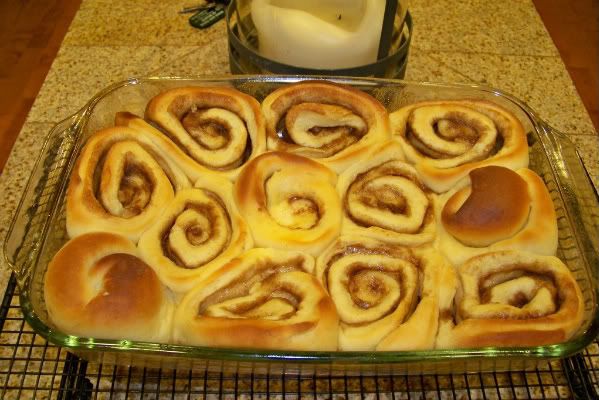 Maybe I should save one to eat while I watch the Biggest Loser tonight!